What is Fintech Law and Why Study It?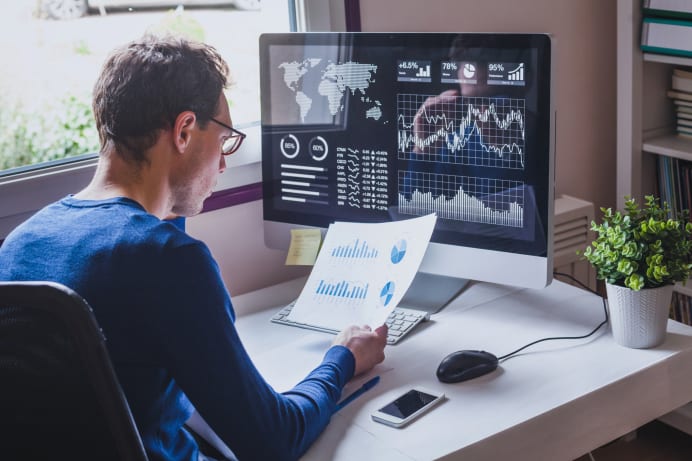 What is Fintech Law?
Fintech law is the legislation regulating all aspects of the financial technology industry. It includes ensuring customer data is stored correctly or that online financial companies perform thorough know your customer (KYC) checks to reduce fraud and money laundering. Fintech law regulates the advertising and marketing of new or existing products. This is so customers always receive fair and honest information. In some cases, fintech laws will even ban companies from selling complicated financial products to customers with little or no experience in financial markets.
Fintech law is also at the forefront of the latest developments in digital finance and money. For example, fintech regulators worked with government officials in El Salvador to make Bitcoin legal tender. Similar initiatives are now being explored in several other nations, including Panama and Tonga.
Why FinTech Law matters
Here are three reasons why FinTech Law matters:
Financial inclusion
The digitization of money and finance promotes financial inclusion all over the world. El Salvador's Bitcoin adoption doubled how many citizens can access financial services. It's also removed the need for third-party payment providers. The country's Chivo digital wallet allows instant, global remittance payments free of charge, saving users around $400 million a year in remittance fees. Remittance payments account for 23% of El Salvador's gross domestic product, with 70% of the Salvadoran population receiving regular payments from family and friends working abroad.
Ethical banking
The shift towards remote banking and online financial services provides more choices for consumers. Rather than being 'forced' into opening an account with a major high-street bank, they can now pick and choose from dozens of online providers. This offers more convenience, accessibility, and a chance to bank with companies that reflect our values. For instance, Starling Bank is a digital challenger bank based in the United Kingdom. It has an open-source approach to its investment policy and does not donate money to political parties. Starling Bank also vowed to pay its fair share of tax in the UK or any other country it operates in.
Promotes innovation
Digital innovation and mobile technologies have changed the game for small businesses and entrepreneurs. Digital payment tools like Square and Stripe mean start-ups and smaller firms can compete in local, national, and even global markets. Plus, accounting tools such as Xero or Quickbooks help sole traders manage their finances with just a few clicks and swipes. Fintech means people can start and run an entire business with little more than a smartphone.
Studying Fintech Law
Major universities all over the world now offer undergraduate and postgraduate degrees in fintech or fintech law. Alternatively, an increasing number of traditional law degrees include fintech modules and pathways, allowing you to specialize in a particular area. Students on the Postgraduate Laws LLM at The University of London, for instance, can take electives in alternative financing and crypto assets, blockchain and distributed ledger, cybersecurity, or technological innovation in legal services.
The prestigious Duke University runs full-online programs in FinTech Law. These courses teach students about the regulatory issues associated with cryptocurrencies, initial coin offerings, online lending, new payment systems, and wealth management technologies. In addition, the course focuses on how regulatory agencies are adjusting to the emergence of new financial technologies.
A fintech degree isn't your only route into this exciting new industry. Other options include a computer science degree with a minor in financing. More traditional finance and law degrees will also help you get a foot into the door with fintech companies, law firms, or associated agencies.
What skills do you need to work in fintech?
FinTech law bridges finance, technology, and regulation. Most fintech lawyers specialize in one area, although you'll still need a working knowledge of the entire industry. FinTech is complicated and dynamic. The industry moves at lightning speed. You'll need to be flexible, adaptable, and capable of processing lots of new information.
Given the global nature of fintech development and innovation, a second language and or experience working abroad will make you much more attractive to potential employers. Malta, Singapore, Estonia, Kenya, and Nigeria all have thriving FinTech innovation eco-systems.
Working in fintech can be daunting, especially for people with basic computer skills or knowledge. However, you don't need to be a super-coder or software genius to be a successful fintech lawyer or regulator. As long as you understand the legal and regulatory impacts of new financial products, you can leave all the technical stuff up to the experts.
The professional perspective
Joshua Klayman is the head of fintech and blockchain at digital assets firm Linklaters. He believes FinTech is much more than a niche industry. "FinTech is an incredibly dynamic, fast-moving, innovative space that has the potential to affect the entire economy," says Joshua. "The technological aspects of financial services and the financial applications of technology mean fintech isn't a supporting player. It's the thing that could shape a new global financial system. And as lawyers in this space, we have an exciting opportunity to help influence and shape that future."
Michelle Gitlitz left her job as a traditional litigator to work as a payments lawyer for a fintech company after meeting some young crypto enthusiasts at a party. "It all sounded a bit crazy at first," says Michelle. "I thought I'd walked into some alternate universe because the only thing people were talking about was crypto. But it stuck with me, and I spent the next few months reading up on the space."
"Once I understood the potential of this new type of finance, I felt a spark and a passion," continues Michelle. "Then I contacted the people I met at the party and was like, 'Please hire me because I want to be on this journey with you!' I know it sounds a bit cheesy, but what I'm doing doesn't feel like a job. Instead, we're offering real value that can make people's lives better and societies fairer. How many people can say they get up and do that every day?"
How much money do FinTech lawyers make?
Fintech Law is a personal and professionally rewarding career. Salaries are in line with other types of legal professionals, meaning newly qualified lawyers and litigators can start on up to $50,000 a year. Experienced fintech lawyers working as corporate counsel for private companies can earn as much as $130,000 a year. A career in FinTech Law could set you on the path to becoming a Chief Technology Officer or Chief Financial Officer, where you could command a salary of over $250,000.
Fintech is a 21st-century, future-proof industry -- and a fintech law degree can ensure you're a part of it!
Finn ditt perfekte program
Bruk søket vårt for å finne og sammenligne programmer fra universiteter over hele verden!
Fintech Law

After graduating with a degree in English literature and creative writing, Ashley worked as a bartender, insurance broker, and teacher. He became a full-time freelance writer in 2016. He lives and writes in Manchester, England.
Finn et program i disse kategoriene
Les relaterte artikler
What Law Students Should Know About Space Law

21. okt. 2022

Space law might sound like the stuff of science fiction, but it's a very real field -- one which promises to be increasingly important moving forward. Here's a closer look at what all law students should know about this up and coming area of practice.

Les mer